Laguna
surf school
Taio beach bat yam
Surf house
surf school
Havatzelet HaSharon
Surf Cycle
water sports
Sderot Moshe Sharet 85 Kiryat Yam
Aloha
surf school
Yonatan Ratosh 5 Tel Aviv
Chilli
surf school
hayarkon 40 tel aviv
₪
300
shekels
i
75 minutes private lesson
Israel surf club
Surf club
Dolphinarium beach Tel Aviv
Golesh
Surf school
Tupim beach Tel Aviv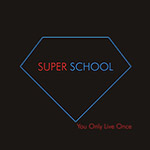 Super School
Private surf lessons
Sup paddle lesson in Tel Aviv
The SUP surfboard is a stand-up paddleboard that quickly conquered the surfing world.
Sup improves balance and shaping the body and the surfer can enjoy with the SUP in a calm rowing in flat seas or catching waves in stormy water. In fact, catching waves with SUP is much easier than in "regular" surfing as the SUP board has a lot of volume and there for floats and makes catching waves simple.
Anyone can go for a sap and on the beaches of Tel Aviv you will find young and old skiers. No prior experience in surfing or other sports is required, of course equilibrium is an advantage but it can also be easily purchased because the SUP surfers are very large and stable.
Most Tel Aviv surfing schools offer both SUP surf rates and the same price range as regular surf lessons.