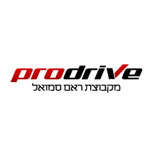 Pro Drive
Race driving school
Arad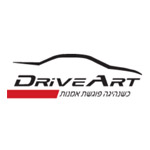 Drive Art
Race drive experience
Sparco
Racecar experience
Shfaim
Be a Race car driver
Being a racing driver is a dream that many people dream of, and only a few accomplish. The speed, the adrenaline, the power of the engine ... all of them combine into an exciting experience called being a racing driver.
One day a racing driver is a very popular gift for couples, with the man usually the one who gets the gift. We don't go out every day to taste the racing world for real, to drive an official race track, accompanied by a professional racing driver.
The entire experience is fully documented with a camcorder, and you will have the opportunity to drive a racing car that has been especially improved over you.
Make the drive at a motor park designed for car racing and accompanied by a professional guide. Before the drive, you will undergo a comprehensive briefing on the shape of the race car with the safety above all to be maintained.
Driving routes include driving on asphalt roads or driving on kurkar roads and the duration of the experience varies from provider to provider but moves around two hours total.