Dani jeep
Jeep tours
Kfar Yehezkel
Galil Jeep
Jeep tours
sde eliezer
Jordan River Rafting
Jeep tours and Rafting
jordan river
Amnon arad
Jeep tours
tiberias
Hatzbani
jeep tours
kibbuts hulata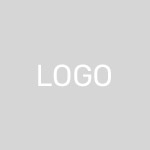 Itamar
jeep tours
arlozorov 102 zfat
matzok
ATV and Jeeps trips
Moshav Aminadav
₪
330
shekels
i
Price for an hour and fifteen minutes
Off road trips in the north and south of israel
If you are planning a vacation in the north or any other part of the country, it is worth checking out the existing attractions and you can almost always find jeep tours in the area. These trips are fun and challenging and are suitable for all type of groups: family groups, extreme groups and romantic couples. Many companies offers a large veriety of activities along side the jeep tours. Jeep tours make it possible to get to know the country and enjoy hidden, unfamiliar corners, thus enjoying a magical experience in the breathtaking landscapes of the country and challenging trips through mountains, valleys, fields, springs and more.
North Israel
North Israel, which covers an area of ​​4,473 square kilometers, is the "green" area of ​​Israel, and in the northern part is Mount Hermon, which in winter is covered with snow and thousands of visitors.
In the north of Israel there are dozens of jeep tour operators who enjoy the wonderful nature around them and travel in more touristy and less touristy areas, near waterfalls and streams with clean and cool water.
South Israel
South Israel, which covers an area of ​​14,185 square kilometers, consists mostly of desert desert, with the southernmost tourist city of Eilat.
The field trips in the south give you the opportunity to experience challenging trips in a warm and dry outdoor environment, but you will always find a surprising oasis that will refresh the whole experience and make it unforgettable.